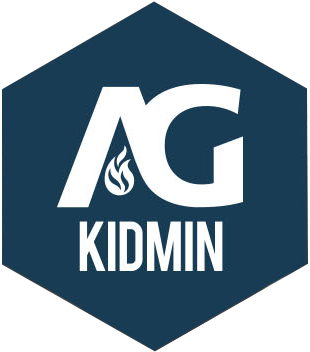 Mark Entzminger
Springfield, MO / Assemblies of God
Mark Entzminger, a fourth generation Pentecostal, is very concerned about children understanding and experiencing a Spirit-empowered life. Like you, he believes that the power of the Holy Spirit is just as critical for children today as it was for the disciples who waited in the Upper Room.
As the Senior Director of Children's Ministries for his denomination, Mark leads a high caliber team. He and his team focus on equipping the local church in reaching and discipling children so each child can hear the voice of the Holy Spirit and respond to His call.
Mark is married to his college sweetheart, Christie. They have two boys. Mark and Christie graduated from Central Bible College.
Mark Entzminger Nov 8 2017
When we think of the goal living like Christ (our eighth goal of the 8 Goals of AG Kidmin), we need to compare it to playing the game Shadow. How can we help children imitate an invisible Jesus? How do we show them what Jesus would do—how He would think, and the way He would process the situations in the world? Mark Entzminger demonstrates three approaches to helping kids "live like Christ."
Mark Entzminger Nov 1 2017
"For about eight months I had this nagging feeling in the back of my mind: "Did I rob my son of following what God had put on his heart?" I even teach parents not to do this, but I did the very same thing. I encourage them to walk with their child and nurture what God has placed in their heart. But yet, I violated this very principle." See what the Spirit taught Mark Entzminger in this 8 Goals of Children's Ministries post.
Mark Entzminger Sep 18 2017
The heart behind JBQ—the reason all 576 questions were written in the first place—was because leaders in the Assemblies of God feared a time when children would become biblically illiterate. There was initially no goal of taking teams to a national competition. because they were concerned with what would happen if kids associated winning and losing with the Word of God. So let's go back to the heart of JBQ by implementing 10 steps that will reinforce the true "heart of JBQ."
Mark Entzminger Jul 19 2017
Many churches are becoming more strategic by having leaders of all age groups develop transitional benchmarks and goals together. This is a healthy approach to creating lifelong followers of Christ. In other churches, leaders see the need for goals but don't know where to begin. Regardless of where your church lands on the process of creating goals or outcomes, the list included in this article may help shape perspectives for some and give a starting point for others.
Mark Entzminger Jun 14 2017
Kelly Presson appointed as leadership development coordinator for the national Assemblies of God Children's Ministries Agency.
Mark Entzminger Jun 14 2017
Perhaps you've been hearing a lot about Tru Fire lately, and you've been wondering about its value for your church. You may have heard the curriculum is distinctly Pentecostal, is delivered in a customizable digital format, and that it empowers the home and offers results you can see in kids. Recently we heard from Cara Railey about her take on Tru Fire from a church planter's perspective.
Mark Entzminger Jan 2 2017
How do we equip kids to share their faith and help them understand the task to "go into all the world"? The following three insights may help clear up some misconceptions as you help kids become confident and effective as they take their role in the Great Commission.
Mark Entzminger Dec 2 2016
What makes the difference in those who create goals and those who achieve them? Most often the missing component is a realistic and executable plan. Let's examine some common elements that can help guide you to success.
Mark Entzminger Oct 24 2016
If we are truly going to support parents in the ministry to children, then we must ensure that the small-group times are maximized. If we look closely at our ministries, it's the small group, highly-relational times that have the biggest potential for making a long-term impact. This article provides seven tips that will help you coach your small-group leaders as they lead discussion times.
Mark Entzminger Sep 30 2016
What if there were some simple solutions that would help you create a culture of connectedness? Consider the following ideas that have been proven at the NLRC children's ministries office and around the nation. You can begin implementing these ideas almost immediately. At the end of the day, a tightly connected and healthy team is critical for ministry. Make the culture of connectedness something of high importance for you and your team.