Designed for leaders who want to develop their skills in impacting young minds and lives for Christ, the first-ever AG
NextGen Conference
is taking place March 14-16 at Faith Assembly in Orlando, Florida.
In addition to general sessions offering times of corporate worship and inspirational messages, the conference will also offer masterclass sessions that have a next-gen focus, cover trending topics, and have larger breakouts to further explore topics. The conference will also offer more targeted breakout sessions that are ministry specific, deal with leadership development, and provide a smaller setting.
"The NextGen Conference promises to be a dynamic time of personal and ministry growth," states Mark Entzminger, director of AG Children's Ministries. "Today's children and youth leaders are facing a host of issues that have only increased in their pervasiveness — suicide is reaching into younger and younger lives, gender confusion is being promoted in schools, LGBQT+ issues continue to provide challenges on multiple levels, and even things that seem 'simple' on the outside, such as smoothly transitioning kids from children to youth ministry, is among the real challenges leaders face."
Josh Wellborn, director of AG Youth Ministries, encourages anyone involved in shaping the next generation to attend.
"The conference will be a time for us to grow in ministry effectiveness, connect with others who are investing their lives in young people, and gather to ask God to pour out His Spirit on the next generation," Wellborn states.
The NextGen Conference will address the issues Entzminger noted as well as many others through the expertise of NextGen leaders such as Johnnie Wilson, Doug Clay, Brittany Jones, Herbert Cooper, Rick DuBose, Entzminger, Wellborn, and others.
Click here to register
.
"There is a fight for the future of the Assemblies of God and even America itself," Entzminger says. "And I believe it is vital for today's children's and youth leaders to be properly equipped so that they can prepare and resource the next generations to live out God's purposes in their daily lives — the NextGen Conference is one of those equipping tools."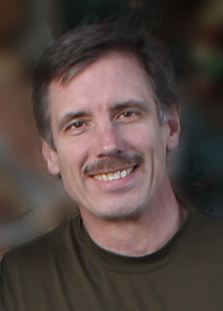 Dan Van Veen
Dan Van Veen is news editor of AG News. Prior to transitioning to AG News in 2001, Van Veen served as managing editor of AG U.S. Missions American Horizon magazine for five years. He attends Central Assembly of God in Springfield, Missouri, where he is BGMC coordinator and teaches 4- and 5-year-old Rainbows boys and girls.