Inspired by the Sept. 13
Epic Give Day
— a challenge to raise funds to help missionaries around the world reach people for Christ while facing the limitations brought on by the pandemic — giving to Boys and Girls Missionary Challenge (
BGMC
) for the month of September set an all-time record.
In a Friday
Facebook live post
, BGMC National Director David Boyd and Kelly Presson, director of Leadership Development for AG Children's Ministry, announced that the Epic Give Day challenge led to BGMC receiving over $811,000 in the month of September.
"Without the Epic Give Day, we may have seen $300,000 given, especially in light of COVID, which is keeping many churches from meeting," Boyd says. "But we had more than 700 churches jump on board and the kids and leaders did so many creative things for raising money, we saw more than a half a million dollars more come in to help our missionaries." The previous giving record for September was just over $757,000 in 2017.
Kids cleaned yards, baked and sold cookies, cut their hair, made bracelets, and did all kinds of chores to help raise money. Leaders also stepped in to inspire giving through events such as a human sundae challenge, being slimed, walking a mile for every $10 raised, and even having to wear pregnancy suits for 24 hours — which the pair of male pastors were good-naturedly regretting before two hours had passed!
"One of the goals of BGMC is to create a heart of compassion in kids and during Epic Give Day, kids showed their compassion for the world," says Mary Boyd, national BGMC coordinator. "We were amazed at the thousands of kids who worked hard and got involved to help our missionaries!"
The challenge originally was for each child to raise $100 in the month of September for BGMC — a stiff challenge with some churches still closed and physical distancing a challenging part of church life for those that have been able to resume services.
"Very little help or support could occur from the folks at church," David Boyd recognizes. "But we did feel that in the midst of this new COVID time we wanted kids to center in on helping our missionaries care for the people of the world. And wow, were we shocked to see thousands of kids catch a vision for missions. Hundreds and hundreds of kids going way past their $100 goal and now they have goals for the rest of the year of $400 or $500 or even $800 — it feels like we unleashed a missions movement within our kids!"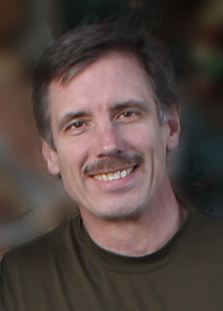 Dan Van Veen
Dan Van Veen is news editor of AG News. Prior to transitioning to AG News in 2001, Van Veen served as managing editor of AG U.S. Missions American Horizon magazine for five years. He attends Central Assembly of God in Springfield, Missouri, where he is BGMC coordinator and teaches 4- and 5-year-old Rainbows boys and girls.