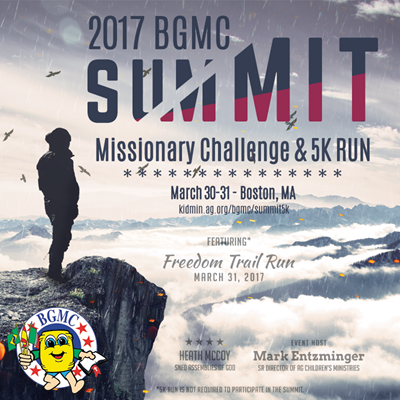 Boston, Massachusetts
Dates: March 30-31, 2017
Location: Boston, Massachusetts
Lodging: Residence Inn Marriott Boston Cambridge

Missionary: Project Rescue
For more information and schedule for this event, click here.

5k: Freedom Trail Run (Friday, March 31) - The Freedom Trail Run™ is the active way to tour historic Boston! Our unique guided run will show you Boston's most famous historical sites in an up-close and detailed way that's unlike any other tour!

We run a 5k course that passes 16 of America's most important historical landmarks. Participants run from site to site stopping for several minutes at each landmark to learn about it's history.


*Please book your hotel by March 16th, 2017.